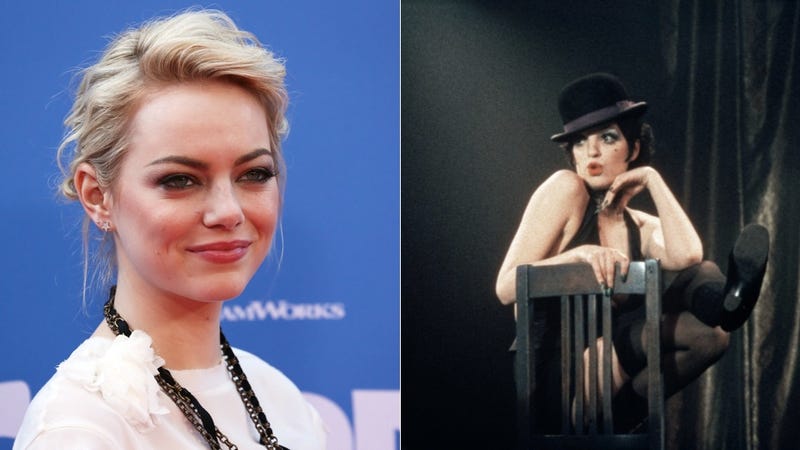 Good Lord, talk about "out of the frying pan, into the fire." Emma Stone, your main BFF before new girl Jennifer Lawrence moved to town and stole you away, is apparently in talks to star as Sally Bowles in the Cabaret revival that's coming to Broadway.
To put it mildly, playing that role for your Broadway debut—one inhabited in the past by Judi Dench, Natasha Richardson and Liza Minnelli—is like throwing a kid who's been the star of his Pop Warner games into the Superbowl. Consummate drama kid Anne Hathaway was rumored to be handed the part, but her rep recently shot those down.
I'm not sure if Stone can carry it off, personally, but it'll sure be interesting. Also am slightly worried that Anne Hathaway will strangle her with a pair of Wolford tights, but hey, YOLO. The production, which opens next year, will also feature a reprise of Alan Cummings' role as the Emcee.
'Emma Stone "To Make Broadway Debut In Cabaret" As Anne Hathaway Rumors Shot Down' [Entertainmentwise]